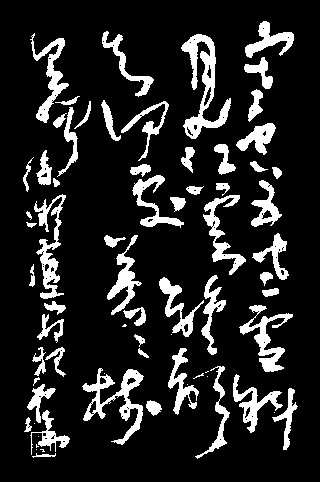 'Lu Shan Du Ye' by Xu Ning (fl. during Yuanhe 806-20), translated by an 'inextrinisic reader' coded by
John for Chinese New Year 2013. Calligraphy from the book Tangshi Shufa.
This sketch was made with Daniel C. Howe's prerelease RiTa.js.
There will be more tweaking of the sketch as the Year of the Snake goes on..